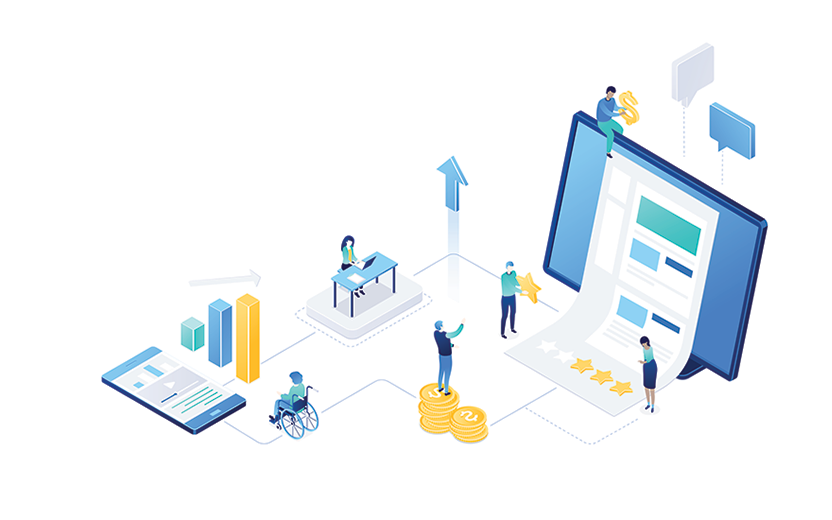 ZAssist
Empower your workforce with intelligent & easy to connect, sales & support solution
A complete 360 degree assistance through web & app to nurture your leads, along with the integrated intelligent dialing mechanism to increase your contact centre productivity.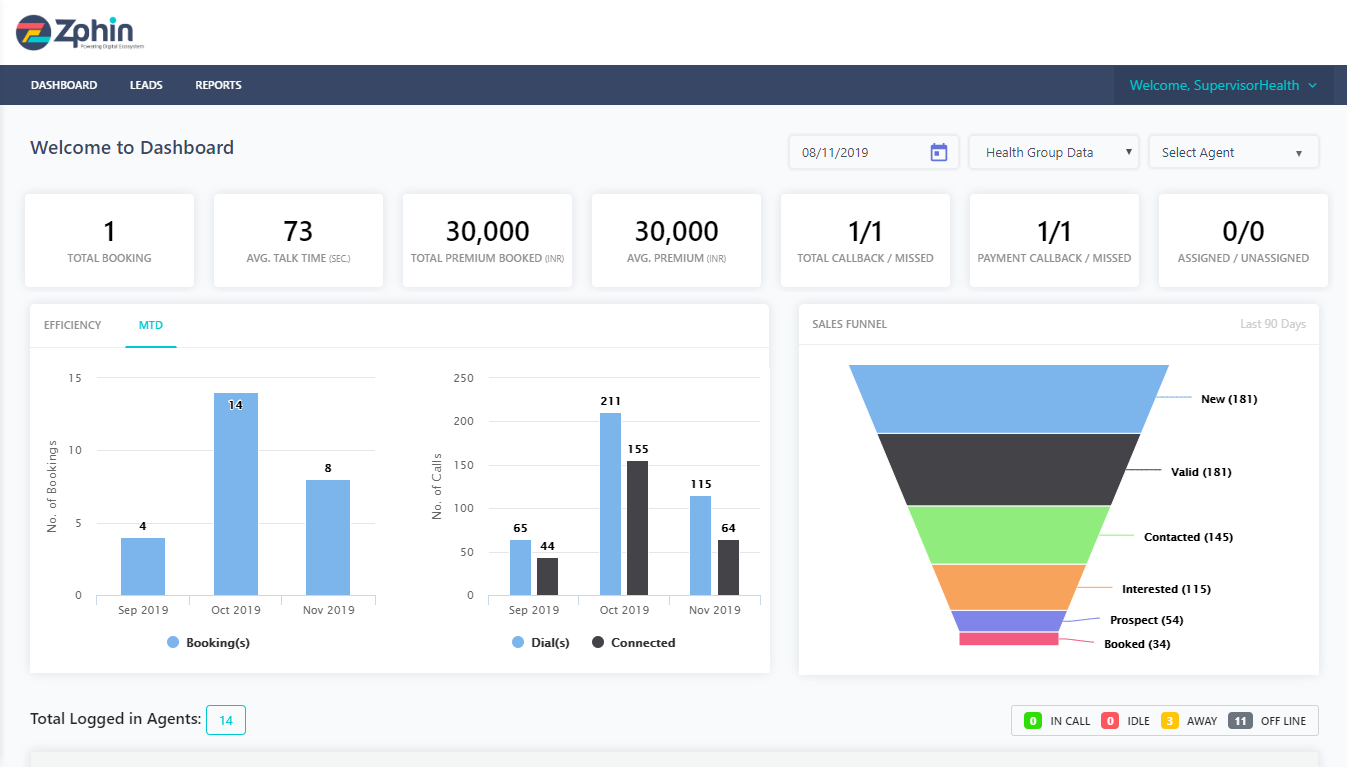 Lead Management
Manage your leads effectively with right lead segmentation, prioritisation and distribution. Achieve better conversion rates by advance lead management models.
Lead creation
Lead nurturing
Lead scoring
Lead assignment
Agent Management
Agent management is crucial to lead conversion and quality management. Simplify it with our agent management that enables automatic agent ranking. Agent segmentation works as per load and optimised lead agent mapping.
Group and user management
Agent ranking
Agent dashboard
Customer Follow-up
Agents can do instant and scheduled follow-up with customer. These follow-up can be done in a distant manner over voice or in-person visit.
Field Sales
Call-back
TeleSales
Knowledge Base
Knowledge base provides content for any assistance or information that agent may need. Content can be published by business units for agents reference. Agents can also contribute their own content.
Content search
Bookmark content
Comment
Vote and feedback
Ticket Management
Customers can raise tickets through multiple channels and agents can assist these tickets within the defined TAT. Any deviations are highlighted by the system.
Multi-channel tickets
Ticket assignment
TAT management
In-Built Dialer
System has an in-built dialer that allows inbound and outbound calls. System records all the calls for audit.
Incoming calls
Outbound calls
IVR
Voice bots
Voice recording
Centralized Communication
Centralize module to capture and view all communications with the customer via SMS/Email/WhatsApp/Voice/Chat. Module allows administrators to configure canned responses.
Multi-channel communication
Canned responses
Voice transcripts
Web Portal Touch-Points
System provides integration with the web portal and can be accessed via following touch-points-
Continue journey
Online presence
Click-to-call
Lead Management System
Capture you leads from varied sources, segment them as per defined parameters for automated allocation with the predefined bucket limits for equal distribution & manage your executive performance.
Agent sees one case at a time with consolidated view of the customer's history and search profile, maintain logs, keep notes and posts comments on the leads.
With unified messaging agent can centrally control all the communication channels.
Popular Features
Lead management
Workforce management
Service Request management
Integrated dialer
Point-of-sale application
Dashboards and reports
Dialer
Use our integrated Dialer for call management and call related analytics such as sentiment analysis, word cloud, pitch expert and insight-full information.
In built dialer also helps in glitch free operation by direct synch with LMS or CRM
The supervisors can monitor the calls, help agents by secretly whispering in the call and can be patched to the on-going call. So, increase the productivity of your call centre by integrated Dialer.
Popular Features
Call management
Sentiment analysis
Word cloud
Pitch analysis
CRM
Once a customer always a customer and why should the case managements of service requests be handled separately?
Get our Service desk product that deeply integrates with LMS and POS. It is also equipped with in built dialer for smooth operations. Plug the Desk system separately to enjoy the best in class service platform.
Get an integrated service desk to manage the post sales queries and provide the end customer with true omni-channel experience.
Popular Features
Configurable workflows
Case management system
Unified communication
Integrated dialer
Point-of-Sale App
Are you finding it difficult to track your ground support staff and do you often feel it is not connected in house operational system?
Try our Point-of-Sale app to integrate your on-field staff with the system.
This app understand the nuances of field sales and is designed to handle the uniqueness of on-field problems.
The App is deeply integrated with other products and provide true omni channel experience.
Popular Features
Shortest path
Design your day
Define activities and tasks as per need
Integrated dialer system
ZDirect
Build your online sales & service journeys, using proven domain expertise and frameworks
Why to reinvent the wheel when ZDirect Portal Framework has all the required machinery to speed up the portal development process. Leverage upon our more than a decade of experience in accelerating implemention of online sales and service portal.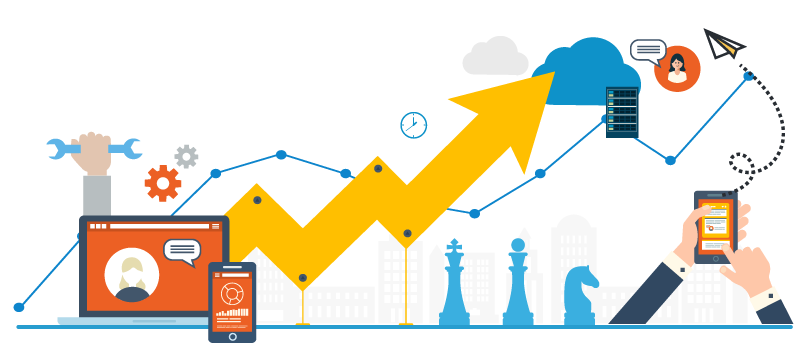 Online Purchase Journey Framework
It is a headless set of APIs to quickly stitch an online purchase journey, in a step based manner, for end consumer. This significantly reduces the development time and eases code maintainability.
Step based process
Capture selections & intent
In-built validation & rule engine
In-built security
Online Self-service framework
It is a headless framework that allows developers to quickly build self-service journey for an end consumers to track application status, raise support tickets and chat with support team.
All the purchases and searches of financial products
Track the purchase status
Send Emails/Chat to resolve queries
Provide feedback on recent purchases.
Resume purchase journeys
Content Management
With Content Management solution, the admin and the marketing team can manage(add/edit/delete) the online content from SEO's perspective as and when required.
Publish new content
Mange existing content
Categorization of content
Managing permissions on content
Centralized Communication
Centralize module to capture and view all kind of communication with the customer via SMS/Email/WhatsApp/Voice/Chat. Module allows administrators to configure canned responses.
Configure communication templates
Configure service provider details
Capture every communication
Que messages based on priority
Configure retry for failed communication deliveries